Tampella
Juhlatalonkatu 5, 33100 Tampere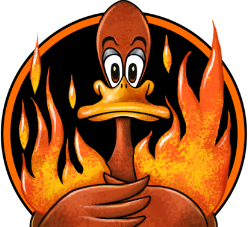 Opening Hours
Monday

16:00 - 22:30

Kitchen closes at 22

Tuesday

16:00 - 22:30

Kitchen closes at 22

Wednesday

16:00 - 22:30

Kitchen closes at 22

Thursday

16:00 - 22:30

Kitchen closes at 22

Friday

11:00 - 23:30

Kitchen closes at 23

Saturday

12:00 - 23:30

Kitchen closes at 23

Sunday

12:00 - 22:30

Kitchen closes at 22
Restaurant phone number
050 472 7631
(Opening hours)
Siipiweikot Tampella
Juhlatalonkatu 5 33100 Tampere
teemu.uotila@siipiweikot.fi
Book your table
We only accept table reservations for groups of 6 people or more. For groups of less than 6 people we do not accept table reservations, the restaurant can be entered without a reservation.
(Reservations for more than 6 people on the same day by calling restaurant 03 212 9394.)
Thank you!
Side firestation to Tampella!
Second Siipiweikot restaurant opened in Tampere in the spring of 2019 when our Aleksanterinkatu restaurant could no longer meet the increased hot wing hunger in Tampere. Tampella is decorated with fresh good warm atmosphere. We have large bright glazed terrace that quarantees warm and beautiful hot wing experiences from early sunny spring until late autumn. Our restaurant is on one floor and fully accessible (except for our outdoor terrace during the summer time).
P.S. You can take a look at the whole history here.
We also have a retail permit, so you can also buy max. 5.5% drinks to take away.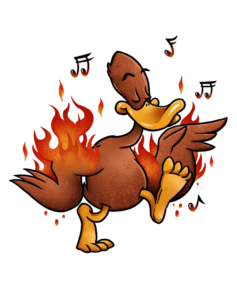 Our brand new terrace is now open!
Welcome to our new wing terrace to Siipiweikot Tampella – grab an ice-cold beer and relax! Siipiweikot brand new 30th anniversary beer, Siipilager (4.5%), is perfect for an example on an extremely hot summer day to be enjoyed from an ice-cold pint on our new terrace. You are warmly welcome to enjoy!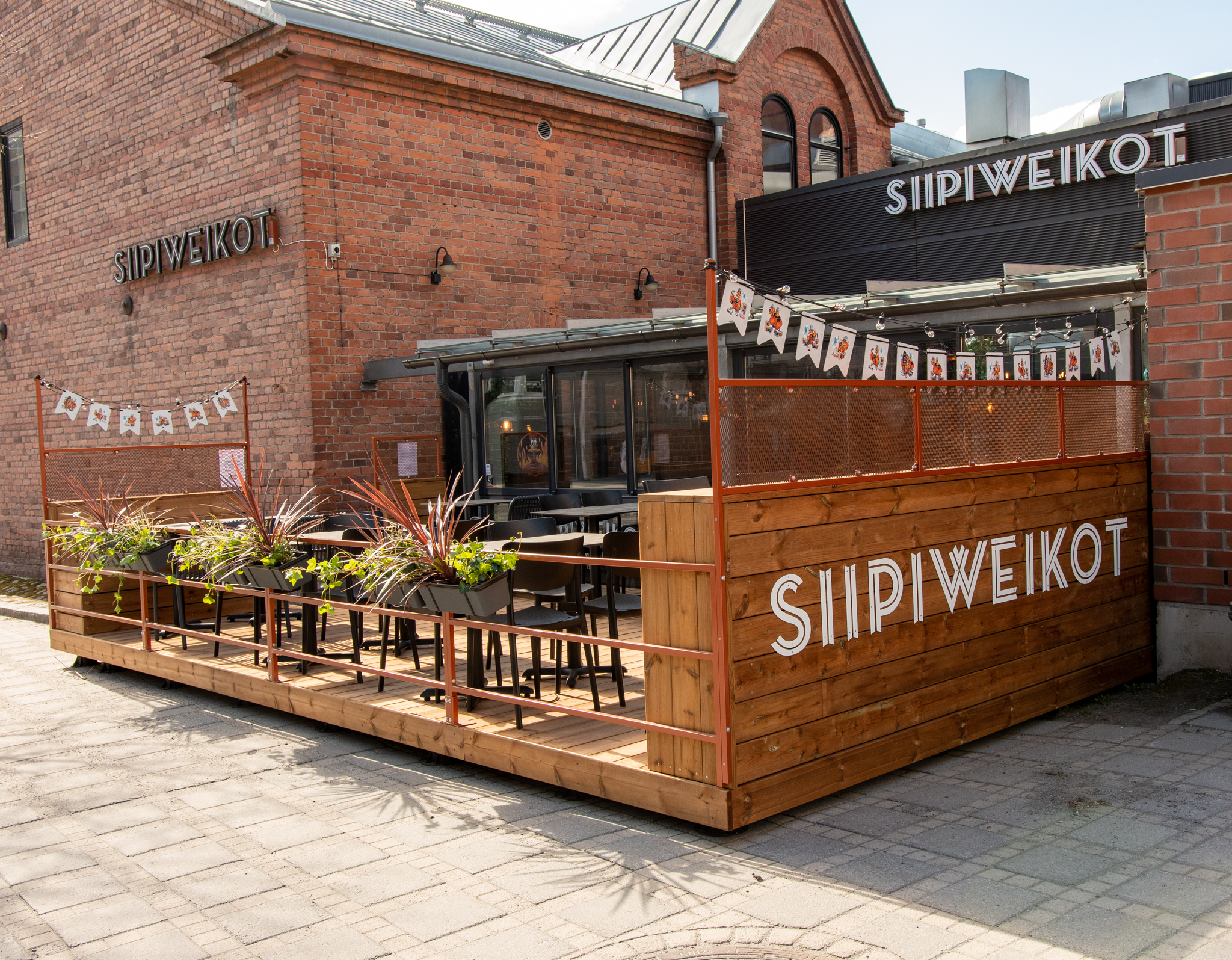 Siipiweikot Gift Cards
Looking for a tasty gift? Delight your friend with Siipiweikot Gift Card. You will receive a gift card mailed to your home address or email. If you wish, you can also buy a gift card directly from our restaurants.
The gift card can be used at both Tampere restaurants and is valid for one year.
Gift card shop