Iso Omena
Piispansilta 11, 02230 Espoo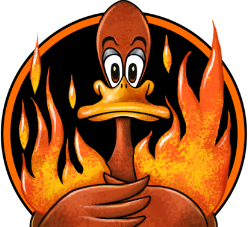 Opening Hours
Mon - Thu

11:00 - 21:00

Kitchen closes 20:45

Fri

11:00 - 21:00

Kitchen closes 20:45

Sat

11:00 - 21:00

Kitchen closes 20:45

Sun

12:00 - 20:00

Kitchen closes 19:45

26.5.2022

14:00 - 21:00

Kitchen closes 20:45
Restaurant phone number
0400 998 502
(Opening hours)
Siipiweikot Iso Omena
Kauppakeskus Iso Omena, Piispansilta 11 02230 Espoo
emmi@siipiweikotomena.fi
VARAA PÖYTÄSI:
Otamme pöytävarauksia ainoastaan 6 henkilön tai suuremmille ryhmille. Alle 6 henkilön ryhmille emme ota pöytävarauksia vastaan, vaan ravintolaan voi saapua ilman varausta. (Saman päivän yli 6 hlö varaukset soittamalla ravintolaan 03 212 9394.) Kiitos!
Siipiweikot in Espoo!
Espoo got its own orange pearl in August 2016 when Siipiweikot Iso Omena opened its doors Iso Omena. Wings and hockey have always belonged together and these two also met this time. Harri Lehtonen, who was co-founder of the original Siipiweikot restaurant in Tampere, and Toni Mäkiaho, known from the hockey world in Finland, decided together to bring Tampere's wing culture in Espoo.
Our restaurant has more than 100 seats and an indoor terrace in the shopping center square.
---
Corona note:
Please note the following when coming to us:
– Keep distance from staff and other customers.
– Always wash your hands when you arrive at the restaurant and use the handpieces on the table.
Thank you for caring! <3 Welcome, wonderful to see you!
Need hot wings for your party or event?
Siipiweikot Hot Wings are a great serving option for parties and all kinds of evening parties. You can pick them up from our restaurant.
Ota yhteyttä