Helsinki
Mikonkatu 17B / Kaisaniemenkatu 4 / Vuorikatu 14, 00100 Helsinki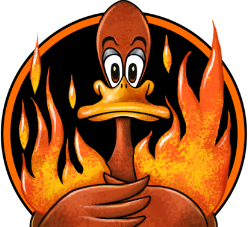 Opening Hours
Mon - Thu

11:00 - 21:30

Kitchen closes 21:15

Fri

11:00 - 23:00

Kitchen closes 22:45

Sat

12:00 - 23:00

Kitchen closes 22:45

Sun

12:00 - 21:30

Kitchen closes 21:15
Only take away after 21:00, alcohol drinks can be sold only until 20:00
Restaurant phone number
045 226 8826
(Opening hours)
Helsinki
Mikonkatu 17B / Kaisaniemenkatu 4 / Vuorikatu 14 00100 Helsinki
janne@siipiweikothelsinki.fi
Siipiweikot in the hearth of Helsinki
Siipiweikot Helsinki opened its doors for the first time on 7 July 2017. Siipiweikot Helsinki is a restaurant dedicated to Hot Wings and it is located in the heart of Helsinki, in the Fenniakortteli.
The first Siipiweikot restaurant was founded in Tampere in 1993. Siipiweikot is Finland's – and according to our knowledge also the first in Europe – hot wings restaurant dedicated to serve best hot wings with best hot wings sauce to our customers.
Our restaurant serves customers every day of the week and it has 98 seats.
Welcome to enjoy!
---
Corona note:
Please note the following when coming to us:
– Keep distance from staff and other customers.
– Always wash your hands when you arrive at the restaurant and use the handpieces on the table.
Thank you for caring! <3 Welcome, wonderful to see you!
Need hot wings for your party or event?
Siipiweikot Hot Wings are a great serving option for parties and all kinds of evening parties. You can pick them up from our restaurant.
Contact Us